In case you missed it, here are the previous links for this now-completed project:
Yesterday I was home due to the Federal holiday, so I decided to make myself useful [something I had avoided all weekend by spending most of it sprawled on the couch, under a puff, watching hours of HGTV].  So I set up my ladder, draped some plastic, and finished painting the girl cave ceiling.  The color is a beautiful, rich dark purple called Galaxy by Benjamin Moore: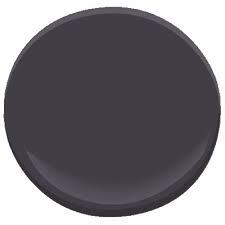 Even though most ceilings are painted with matte finish, I had them mix mine as a semi-gloss.  I wanted a slight sheen so when I hang up miniature LED lights across it, they'll glow brilliantly like stars.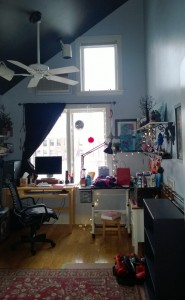 When my husband got home from work last night, I showed him the ceiling and he loved it!  He said "I had some doubts when you first showed me how dark it was going to be, but it came out amazing!"
The last step with the ceiling will be to add the tiny LED string lights I got at IKEA – they'll work really well because the string they're on is black.  Here's a sneak peak: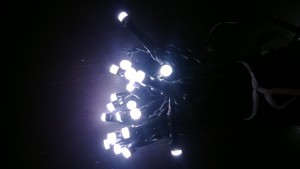 I am not completely sure yet how I'll attach them – I'm thinking with little cable clips, but maybe a staple gun would work better? I'll have to do some research so I don't ruin the ceiling!
UPDATE 7/9/2018:
I still haven't hung up the LED lights on the ceiling. I never was able to find a decent way to attach them without them falling off, or the plaster of the ceiling chipping or turning to dust. Maybe someday…
(Visited 247 times, 1 visits today)