Since I'm not fully back to "blogging mode" yet, despite working on projects [albeit, at a VERY slow pace!] I'll share my Instagram shots from the Spring. Happy Spring everyone, and I hope you're all enjoying Summer so far! It started off so cold and rainy, and now it's WAYTOOCRAZYHOT!
Our neighbor Kathy left some beautiful daffodils in our mailbox!  I got my 12th tattoo – a carbon net on my upper right arm:
Killy & Winston love to snuggle.  I applied polycrylic clear coat to the red bookcase in the girl cave to protect the paint from scratches:
More Killy & Winston snuggles, and a fish tank divider to keep the fish apart:
We tried taking the rats across the street to the public park for some exercise but all Winston wanted to do was hide under our legs:
I started the huge task of cleaning the girl cave top to bottom, which included hand-washing the dust off 100's of pieces and shards of stained glass:
I also tried scrubbing some of the paint off the girl cave floor:
I added some dust-proofing to the bottom half of the red bookcase in the girl cave to protect my paint supplies, and also got my 13th tattoo – a carbon net on my lower left leg:
I love seeing the lilacs and flowering trees each spring, and I love adding pretty petunias to our back yard garden, especially black:
It's nice having a deck when we want to relax with some wine:
I tried adding some mouse-protection to our foundation, but have a long way to go.  I was so happy when I finally finished washing all the stained glass pieces:
I got my award for 25 years of Federal service, and Killy enjoyed some fresh air on the deck:
All the many blooms from our back yard garden:
Darwin showing off his "bald belly".  I fell off my bicycle in June and got a massive bruise on my left thigh:
Bicycling through Ipswich is usually gorgeous!  We also visited Russell Orchard many times.  We love seeing the animals, especially the barnyard goose who bit Jim:
Baby piggies at Russell Orchard, and the gorgeous flowers hubby sent me for our 7th wedding anniversary 6/4:
The beautiful turtle ring hubby gave me for our wedding anniversary.  There's also a matching necklace.  My Trek 6700 hard-tail mountain bike:
I enjoyed many Spring rides to work on my Honda CBR250r.  Finally, a clean girl cave!
A beautiful white moth with silver feet and antennae: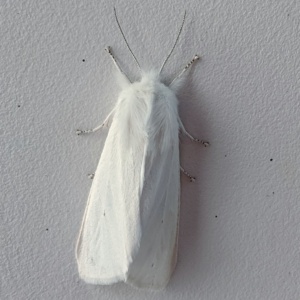 (Visited 57 times, 1 visits today)