Ever since I installed the squirrel feeding platform last May [and then removed it last October] we've had mouse problems. The mice came from miles away to feed under the squirrel platform and by last Fall they began pulling insulation out of our foundation:
Very frustrating! Hubby and I have tried to catch them in humane traps and relocate them, but usually they're only inside during winter, and I won't relocate them in winter because I'm too afraid they'll freeze to death.  Last year I used some spray foam to fill in definite mouse holes: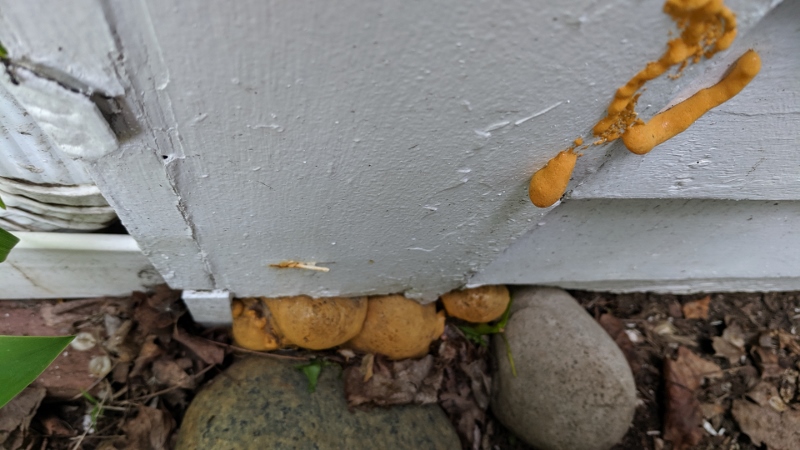 But all they're doing is digging in other places. So today I scraped as much of the excess spray foam off as I could: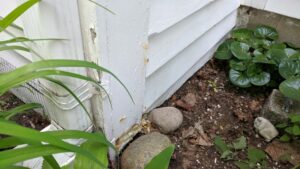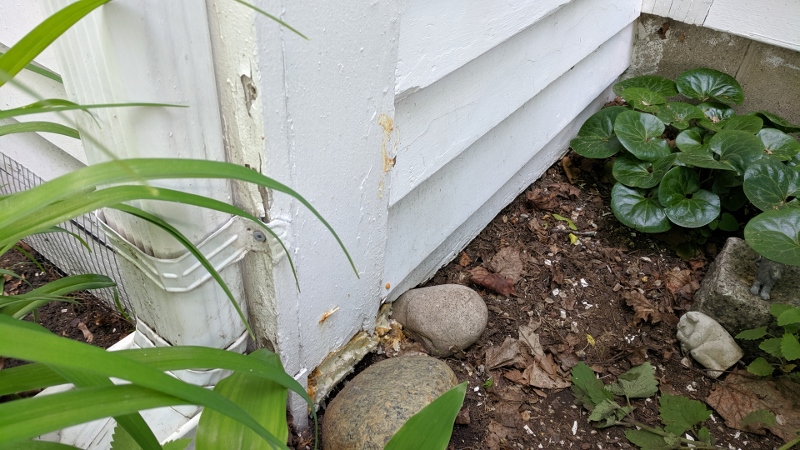 Then used hardware cloth to try and prevent mice from accessing the foundation. I started near our front door by clearing away the leaves and debris, and digging down a few inches:
Then staple-gunned hardware cloth to the clapboards, then filled in the area with dirt:
I repeated the process so mice couldn't access the area under our front stoop:
Meanwhile Darwin was enjoying our neighbor Kathy's catnip plants:
Hopefully this will keep mice from accessing our basement through the foundation but I have a lot more to do!
(Visited 116 times, 1 visits today)