About 4 years ago I washed the green algae and moss off our plastic [came with the house] yard fence. The fence gives privacy to both back yards belonging to our condo building. It's taken about 4 years for it to get gross again. I only cleaned our part… sorry Kathy! It took 2 hours of constant scrubbing with a sponge dipped in white vinegar and hot water, followed by hosing off each section as I went. It was exhausting, but it HAD to be done.
FRONT BEFORE:
I started with the yard door, which is only 2 years old, so not nearly so green: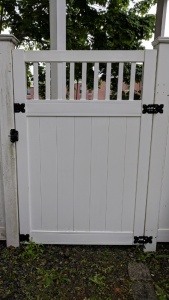 Then with the front of the fence on either side of the door. First the left: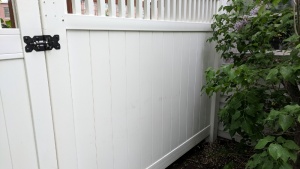 Then the right – halfway!: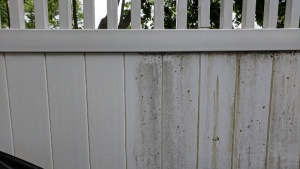 And an hour and a half later… done – so shiny!: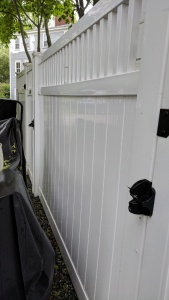 FRONT AFTER: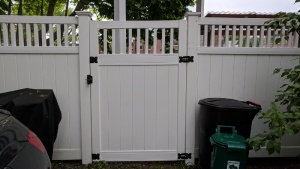 SO MUCH BETTER!
Then came the the inside fence separating the 2 yards:
YARD FENCE BEFORE:
Progress: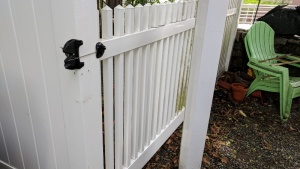 And half an hour later, done: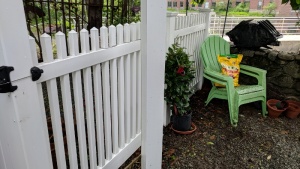 YARD FENCE AFTER:
I'll also take a moment to show you our yard flowers which are doing really well:
In the long, narrow green planters I've planted bachelor button and zinea seeds, which should start growing any time now.
(Visited 127 times, 1 visits today)