Today after work I went to Home Depot to get a few more supplies, including a fancier staple gun [#affiliate] than the one I bought last year:
I like it because it has a wire guide which should make it easier to staple the chicken wire to the cat enclosure.  I also bought stainless steel staples [#affiliate], which my Dad suggested for outdoor use, since they won't rust: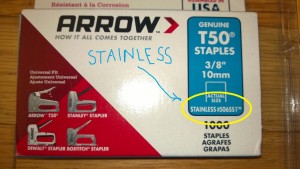 And I picked up 3 6-foot 1×3's – Dad suggested 2×3's but I couldn't find any.  I'll use them to craft the door for the enclosure: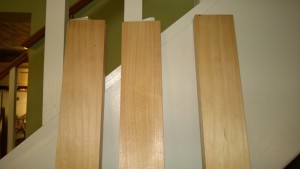 And galvanized hinges [3] and door handle [another Dad suggestion since they won't rust]: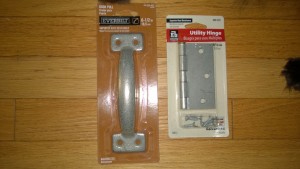 I have tomorrow off from work [woohoo!] so I'm hoping [if the rain holds off] to get the enclosure enclosed in chicken wire and get the door built.
Lastly, I found these awesome seat cushions which are meant to go on chairs but fit perfectly on the enclosure shelves:
They were on super sale [$20/each vs. $55/each on the website], and are meant to be outdoors, so hopefully they won't get mildewy.  I like the subtle jungle print: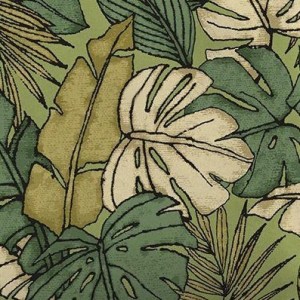 And they have ties so I can easily tie them to the shelf slats.  Score!
(Visited 502 times, 1 visits today)