Page last updated 5/13/2023
I HAVE 11 DIY PROJECTS PLANNED FOR 2023:
These are all the projects I had planned for 2021 & 2022, but between Covid, my Dad getting sick and passing, 2 surgeries, and life, I have not done projects in quite a long time!
[1] Install a new spray hose for our kitchen sink [ours still retracts, but it's really hard to pull out]: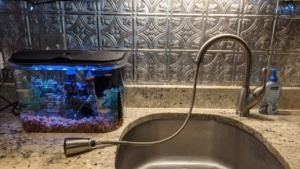 [2] DIY a couple of bird houses to hang off the deck, using the new Jigsaw Santa Hubby got me for Christmas in 2020 [!!!]:
[3] De-Squeak the hardwood floors.  Hopefully
this kit
[#affiliate]
will work:
[4] Paint something on the inside of the living room AC cabinet doors: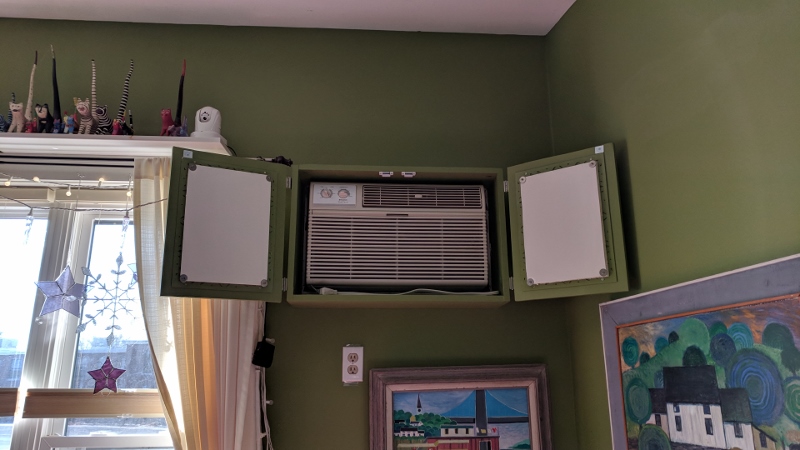 [5] Re-tile the laundry room with dark gray ceramic tile, herringbone style, like the pics on the right:
[6] Replace the rest of our beige switches & outlets with white ones: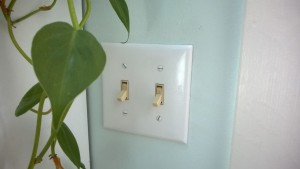 [7] Finish painting the bedroom built-in high gloss white [the inside is still aqua]: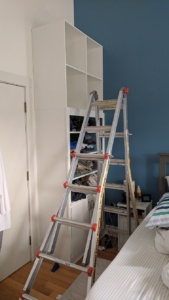 [8] Spray paint back yard lantern cages black: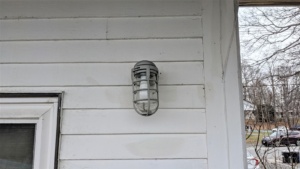 [9] Insert clapboard backer-boards behind the
yard lanterns
so they hang straight up and down:
[10] Pressure wash deck, front of house, & yard fence: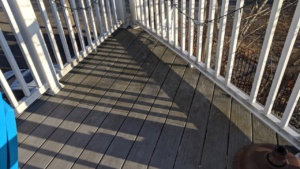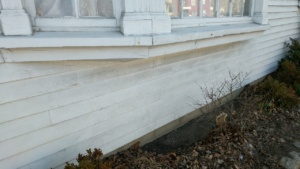 THIS PROJECT HAS BEEN ON HOLD SINCE 4/2020 DUE TO A WATER BAN
[11] Install new light bar in upstairs bath [old one is rusty]: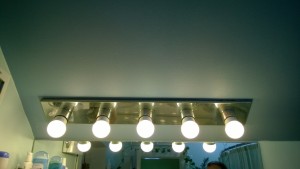 I also plan to do a lot of art in 2022. Right now, that's even more of a priority than projects. I haven't done any art or stained glass in far too long.
FUTURE PROJECTS:
[1] Caulk cracks in walls/ceilings
[2] Replace the lantern outside the front door and move it down a foot
[3] Refinish Nana's Hope Chest
[4] Re-face the fake-wood part of our master bath IKEA vanity
[5] Re-tile the master bathroom floor with hexagon tile
(Visited 6 times, 1 visits today)