PAGE LAST UPDATED 8/27/18
I HAVE COMPLETED 7 DIY PROJECTS IN 2018: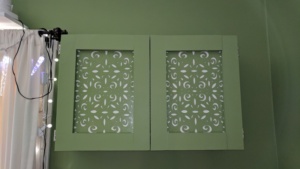 [5] I finished the chameleon mural I started for hubby in 2017: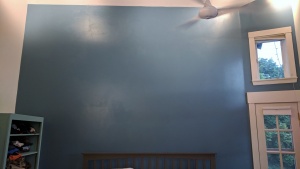 I ALSO:
Repaired the plate glass piece that covers the painted bureau in the bedroom:
Washed almost all of our windows inside & out!
WE HAD 1 NON-DIY ACCOMPLISHMENT IN 2018:
[1] We found a plumber who was able to restore heat to the dining room/girl cave zone! An amazing feat considering it hadn't worked in the 6 years I've lived here and 2 other plumbers had tried and failed!
I HAVE 7 DIY PROJECTS REMAINING IN 2018:
[1] Paint a wall mural like what I did at Abbie's: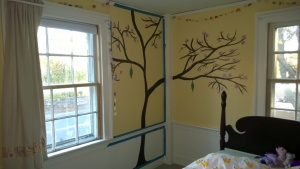 [2] Re-face the fake-wood part of our master bath vanity: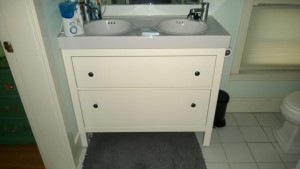 [3] Re-tile the laundry room:
[4] Rebuild the back steps: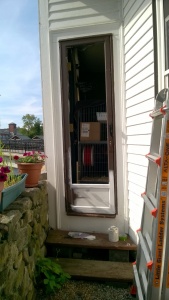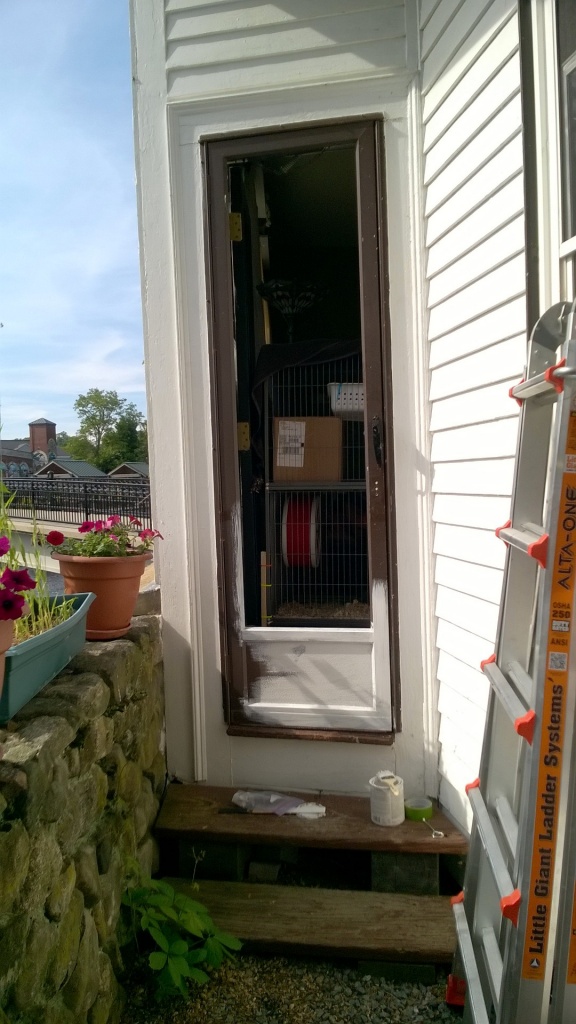 [5] Replace beige switches with white ones: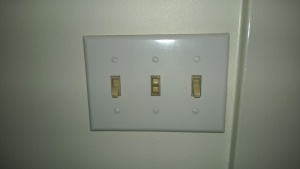 [6] Create more stained glass frames:
FUTURE PROJECTS:
[1] Check the roller drums in the dryer
[2] Caulk around edges of replacement windows!
[3] Re-seal slate tiles & grout in front hall
[4] Paint chameleon mural on LR ac cabinet insulation
[5] Cut the clapboards behind the yard lanterns
[6] Spray paint brass & white painted hinges Rustoleum Metallic
[7] Remodel the master bath with a stand-alone tub, tile, glass shower doors & rainfall shower head
[8] Caulk cracks in walls/ceilings
[9] Re-tile the master bathroom floor
[10] Winterize the Catio
[11] Refinish Nana's Hope Chest
[12] Remove huge town-installed light from above deck
[13] Add a light to the front hall closet
(Visited 162 times, 1 visits today)